Clarise Randall

's Fan Club site!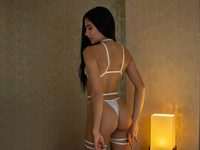 Welcome to my Fan Club! This is my place to connect and share with all my favorite fans. Members get a 5% discount on my shows and VODs, plus I can give you free Members Only shows and you'll show up in my room in my special fan font color.
the question always comes WHY YOU ARE A CAM MODEL or DO YOU LIKE BEING A CAM... Date: 07/19/22
I decided to enter the world of modeling looking for freedom to express myself, I love being creative, dancing and laughing at a good joke or having long conversations with nice people. And the... ...
Read More
THANK YOUU Date: 07/21/22